The Easiest Way To Get CLICKS To Your Digital Offer!
Turbocharge your lead generation from a niche audience with Solo Ad Clicks … perfect for email "List-Builders" and beginners.  We offer FOUR of the most sought-after niches and proudly provide the best value in the industry!
Our CLICKS service is a traditional "Solo Ad",  it's the least expensive (and fastest) way to get started in generating leads and building your email subscriber list!  Best used for promoting offers with a broad appeal to a niche-based audience.
Solo Ads For Affiliate Marketing
Solo ads, sold as clicks, were born from the affiliate marketing industry!  This is why they are used most often in affiliate promotions and the best email listbuilding technique.  However, solo ad clicks can be used for any type of digital offer where the goal is to capture a lead.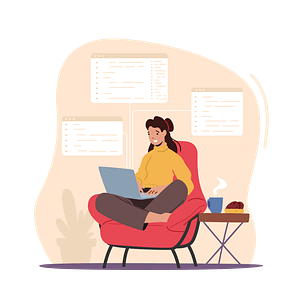 STEP 1: EVALUATION
Within 24 hours of your order submission, we'll test your landing page and funnel PRIOR to running your solo ad.  We'll verify that your opt-in form works, confirm there are no technical glitches or errors, and that we receive your 'welcome' email sent to new subscribers.  If we spot any issues, we'll let you know.
STEP 2: EMAIL CREATION
After your order is approved, we'll evaluate your offer and write the best email ad (a.k.a. Swipe) that will engage with our list.  Because we regularly test our emails for engagement, we're familiar with what gets our subscribers to open emails and click-through to offers.  You're in good hands! 
STEP 3: TRACKING LINK
Once your solo ad is launched, we'll give you a tracking link to monitor the status of your campaign.  We use ClickMagick to protect and track your landing page.  Not only can we filter out unwanted visitors (bots) from your solo ad order, but we can track the status of your order to ensure you are only paying for unique clicks from real human visitors. 
BONUS: 15% MORE
We want your solo ad to be successful, so as a good-faith gesture, we'll add 15% extra leads for FREE!  Our lists are regularly cleaned of spammers and new subscribers are added monthly,  so your campaign is reaching the best quality leads we can offer.  Once all of the leads per your order have been delivered, we'll contact you to confirm your results. 
Your Unconventional & Affordable Paid Ad
We use email advertising to deliver leads (a.k.a. Clicks) to your business/offer webpage (a.k.a. Capture Page).  Our standard offering guarantees that 95% of the total clicks (a.k.a. Traffic) will come from Tier 1 countries – the majority from the USA with the rest spread out between Canada, the United Kingdom, Australia, and New Zealand.
TO GET YOU THE BEST POSSIBLE RESULT, we must send your leads to a capture page with an opt-in form that does not require a telephone number to be provided by the subscriber.
Business Opportunity
Make Money Online
Internet Marketing
Weight Loss
Immune Strengthening
Body Building
Meditation
Online Coaching
Organization Strategies
Dating Tips
Marriage Support
Parenting Guides
We guarantee at least 95% of your leads will come from Tier 1 countries (USA, Canada, United Kingdom, New Zealand, and Australia)
0.68 cents USD
per lead (click)
We guarantee that 100% of your leads will come only from the United States.  We will filter out any other leads until your order is complete.
0.73 cents USD
per lead (click)
We guarantee all leads will come from desktop computers.  This "traffic" is perfect for webpages that are not optimized for mobile devices.
0.78 cents USD
per lead (click)
Psst! … Are you using the best landing page for your ad?
The wrong landing page can ruin your results.  Explore the 8 main types of landing pages and how best to use them in this FREE guide!
The Insider's Guide To Landing Pages is being revamped. Add yourself to the list to be notified as soon as the materials are ready. Thank you for your patience.


Send Us A Message!

Search for our Skype name:

Jannell & Joe (Solo Ad Solutions)
What Is Your Average Opt-In Rate?
Our clients report opt-in rates between 25%-40%.  Higher for custom, quality landing pages.  Lower for Done-For-You affiliate-type funnels.
What Interests Your Subscribers?
Our list(s) tend to engage more with initial offers providing free training of any kind.  Videos, guides, etc.
Tell Me About Your Landing Page Requirement
We ask that our CLICKS clients send their solo ad traffic to a capture page containing an opt-in form; without requiring a phone number.  This helps both of us avoid telemarketing law penalties and ensures the highest possible subscriber opt-ins.
If you would like us to view your capture page before you order, contact us!
When Will My CLICKS Order Be Fully Delivered?
Full delivery depends on the size of the order, requested targeting, offer type, etc.  BUT, typically all leads are sent between 2-7 days.
How Many Leads Should I Buy?
We recommend new buyers get at least 200 leads (a.k.a. clicks) in order to have enough data to determine if our list(s) engage with the offer.  500 leads for those  familiar with solo ads and looking to boost their list building efforts.