We believe that

email ads provide a shortcut


to quality business leads.
After 15+ years of digital marketing experience and training, we understand the path to online sales.  Let us help you!
The Team Behind Solo Ad Solutions
With the uncertainty of our future in 2020 as Covid-19 adjusted our world, we sought stability. We took our combined digital marketing knowledge of 15+ years and refocused on affiliate marketing to earn some extra cash.
Shortly thereafter, we had a coincidental meeting with a solo ad professional and a newfound realization on the importance of email list-building. With both of those 'building blocks', and the understanding that most businesses have difficulty getting leads, Solo Ad Solutions was born! 
Our goal is to share the power of email ads and offer a budget friendly traffic source.  
We don't subscribe to the 'Get Rich Quick' mentality, nor do we chase fad marketing techniques, or force our subscribers into webinars. Instead, we prefer to stick to the basics and make small adjustments to reach performance and revenue goals.
We're honest, good people (just ask our moms) and we have a deep love of all things internet – some would say we're bordering on addiction.  When we aren't glued to our computers or phones, we're spending time with (and spoiling) our pets, traveling, or in the garden.  We look forward to partnering with 'Go-Getters' like you!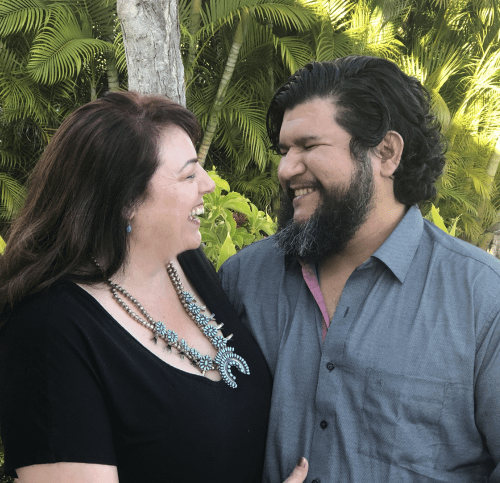 We've Got You Covered With
Our Five-Star Value
PRICE
We offer competitive pricing and, given the full-service provided, the best value in the industry.
SERVICE
Friendly and helpful!  We'll be with you every step of the way with your satisfaction as our goal.
CHOICE
4 popular niches to choose from for CLICKS – Or, the ability to target your audience with a BLAST.
DEPENDABILITY
Organized, professional, and accountable deliverability.  If there's a problem on our end – we'll make it right!
RESULTS
You'll get details on the leads obtained from your solo ad and insight on performance (as needed).
Let's Work Together!
Contact Us To Get Started.


Send Us A Message!

Search for our Skype name:

Jannell & Joe (Solo Ad Solutions)
Not Sure How To Get Started?
Do you have a business without a digital product, but want to start generating leads with solo ads?  We got you covered, use the chat options below our video and tell us a bit about your business and how you are currently marketing.  We'll help you think through a solution … as well as advise of any necessary resources.
Have Questions Before You Order?
Do you have questions regarding your funnel?  Need us to provide suggestions for better conversions?  Or, are you looking for different leads than we mention?  No problem!  Just use the chat options below our video and let us know what you need. 
If we can't help, we'll try to refer you to someone who can.
Interested In A Group Discount?
If you are affiliated with a group that would benefit from solo ads, let us know!  If we feel it's a good fit, we'll negotiate a discount that you can share with your members in exchange for promoting our services.  Use the chat options below our video to tell us about your group.  Share your needs and how we can help.